The Opportunity
Carbon funding exists in the UK to help support the creation of new woodlands and the restoration of degraded peatland. Since 2006, Forest Carbon has been helping land managers access this funding.
We can also help you to explore emerging nature based markets for biodiversity, soil, blue (marine) , hedgerow and agroforestry.
How we can help you
Our services are tailor-made and transparent to allow a unique approach to suit each project
Our team has detailed knowledge of the certification process, including additionality assessments and carbon calculations.
We have long standing experience in getting projects validated with the Woodland Carbon Code and Peatland Code, developing the first projects certified under both schemes.
We work with a trusted network of rural professionals who can advise on project design and delivery.
We offer both consultancy and transactional services depending on whether you plan to hold carbon credits to report against land holding emissions, or if you are seeking to sell carbon credits to generate income.
Setting up your project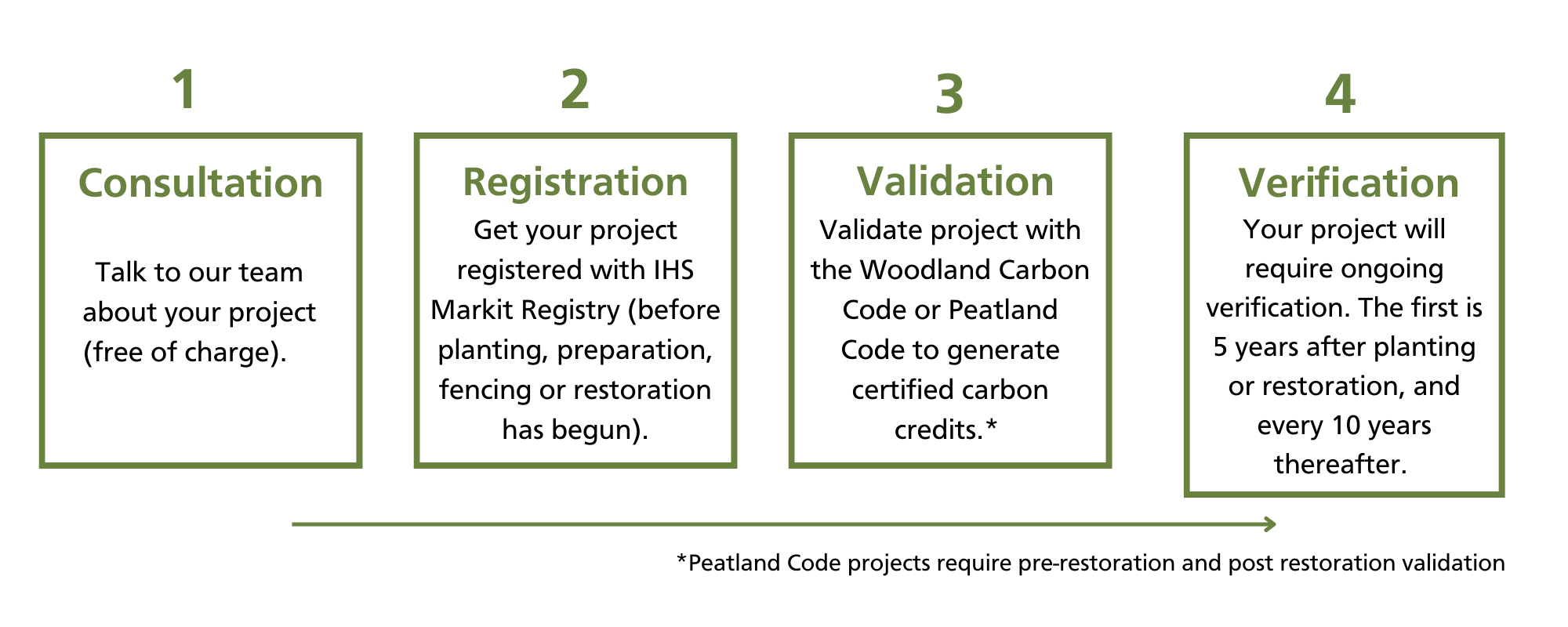 Visit our 'Knowledge Base' to learn more about the certification process with the Woodland Carbon Code and the Peatland Code.
To speak to one of our experienced team